COURSE DETAIL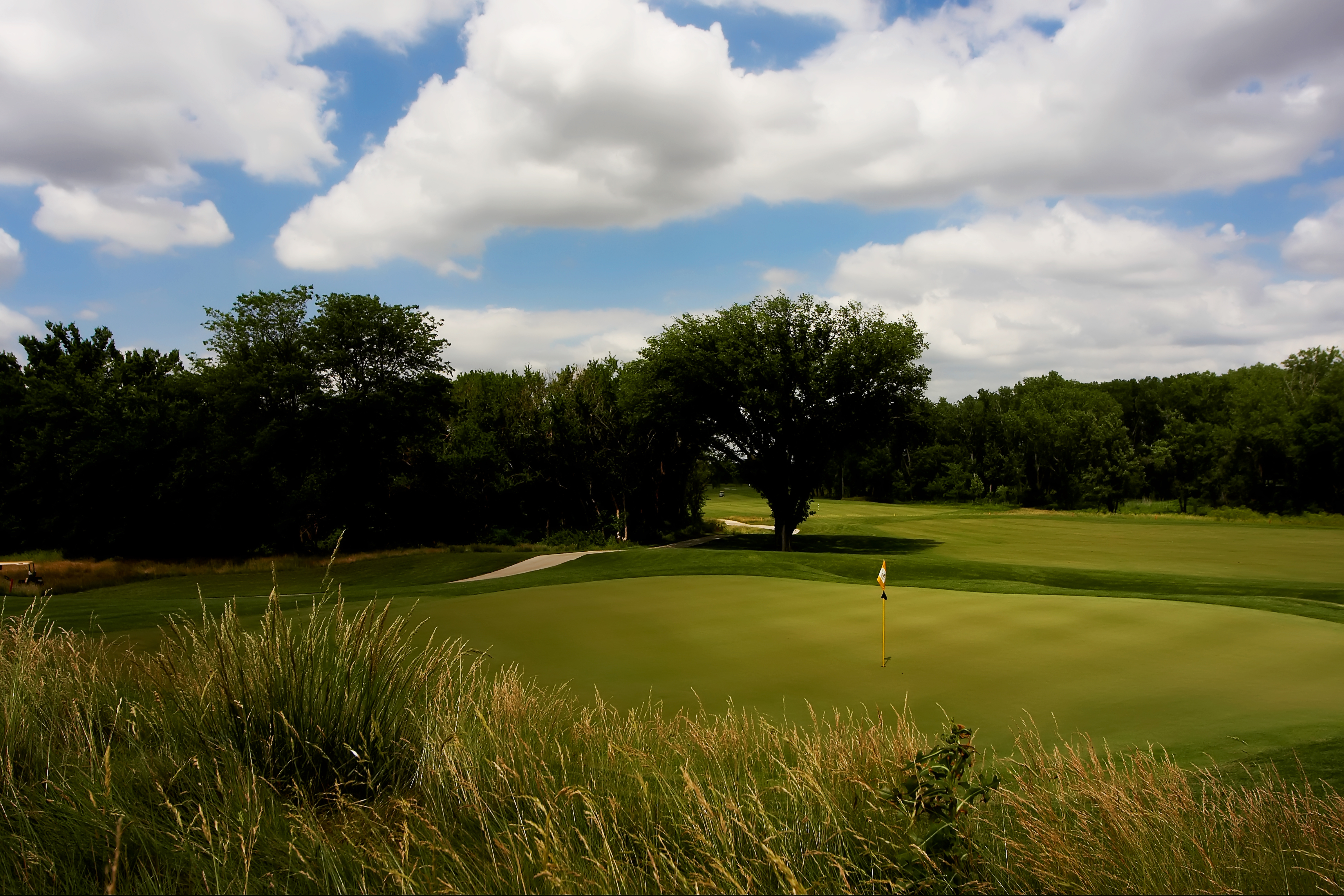 The course plays on the town's railroad history, and many holes are, as they say in Scotland, "hard by the cinders," continuing a century's old tradition of golf bordering railways. We have also recreated the famous Road Hole green on our 16th Hole, which once sat adjacent to a railway. Another replicates the famous "Redan" from North Berwick, Scotland. Other holes have characteristics of early American holes, which also fronted railways at one time. The 12th hole for example, is similar to the fourth at the National Golf Links of America, one of our early classics. The ninth features a small platform green; typical of early American courses while the green on the par 5 fourth has some wild contours, seldom built these days.

Despite playing on these old style characteristics, the course is thoroughly modern in other ways. The 10th is a long par 5 requiring negotiation of water on all three shots. The 18th is a long par 4 requiring a tee shot to a narrow fairway between flanking fairway bunkers. On the front nine, the long sixth may be the toughest hole.

The course will have an unlimited water source, so it can always be one of the best-maintained and greenest courses in Kansas. It has back tee yardage of more than 7200 yards, which, combined with the ever-present breeze and holes routed in a variety of direction, will make it one of the top challenges in the state. With five sets of tees, it will be negotiable by all golfers.

The course also makes use of the site's best natural features, with holes 1, 2, 8 and 9 bordering Sand Creek itself. Great care was taken to utilize every existing tree to enhance golf holes strategy and character. Several ponds have been built to enhance aesthetics and a few influence play.

Jeff Brauer
Jeffrey D. Brauer has been a golf course architect since 1977. He moved to Arlington, Texas and formed GolfScapes in 1984 and over the past 25-plus years has been involved in a variety of projects ranging from partial renovation to international resorts.

Brauer began his career in the Chicago area – his first project was the Kemper Lakes Golf Course, site of the 1989 U.S. PGA Championship. He has been a member of the American Society of Golf Course Architects since 1981, serving as president of that organization during its milestone 50th Anniversary year in 1995-1996.

Brauer still studies the classic works, both old and new, and has played more than 75 of the best courses in the world. Because he is always on the cutting edge, Brauer is a popular guest columnist for many publications and websites, and his work has been spotlighted in most of the world's major golf magazines. Golf World ranked him as one of the top 20 golf course architects in the country.

Brauer has developed a portfolio that keeps him at the forefront of desired designers, for both new course and reconstruction and renovation projects.
Course Designer, Jeff Brauer was just recognized for the work he did on two other golf courses - The Quarry at Giants Ridge in Biwabik, Minn., was recently named Best New Upscale Public Course for 2004 by Golf Digest and The Wilderness at Fortune Bay in Fortune Bay, Minn., was named among GOLF Magazine's Top 10 Best New Places To Play and Travel & Leisure Golf's 10 Best New Public/Resort Courses in America for 2004. Kansas's golfers are also familiar with the Brauer-designed Colbert Hills Golf Course at Kansas State University, rated the state's No. 1 public course.
(Bio Information from jeffreydbrauer.com)