Green to a Tee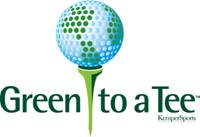 Green to a Tee is an initiative started by KemperSports in 2009. It was created to aid their golf courses in becoming leaders in environmentally-safe practices in the golf industry. The overall goal of the program is for each course to be managed in the most environmentally-sound manner as possible. This includes the following areas: golf course maintenance, habitat management, water conservation, energy usage and recycling. There are four levels that courses can reach by implementing practices and standards set forth by KemperSports.
Sand Creek Station reached Level I certification in April 2009 and then reached Level II certification by June 2009. We are actively working toward Level III certification at this time.
Some of the changes that have taken place at our course are as follows:
Converted to Green cleaning products.
Implemented a recycling program for the facility.
Created "no mow" areas that help reduce fertilizer and water.
Instituted night temperature set back.
Converted from styrofoam cups to biodegradable cups throughout the food and beverage operation.
Switched all light bulbs to energy-efficient bulbs.