Anderson Road at U.S. 50 closing for construction
Anderson Road, at the intersection with U.S. 50 in Newton, will close on Saturday, April 12 to complete construction of the roundabout and highway access ramps for the new U.S. 50 and Anderson interchange. Please click on the link below to see alternative routes to Sand Creek Station Golf Course.
2014 U.S. Amateur Public Links Volunteer Schedule
Attention Volunteers:
If you have registered as a volunteer, please click on the links below to see the schedule. If there are any conflicts, please let our staff know ASAP. We will continue to update the schedule as more volunteers register. If you have not registered as a volunteer and wish to do so, please click here!
For instructions on how to read the volunteer summary and detailed pages, please click on the Volunteer Page Instructions tab below.
Announcing: The 2014 Flog Classic
Backwards Golf Tournament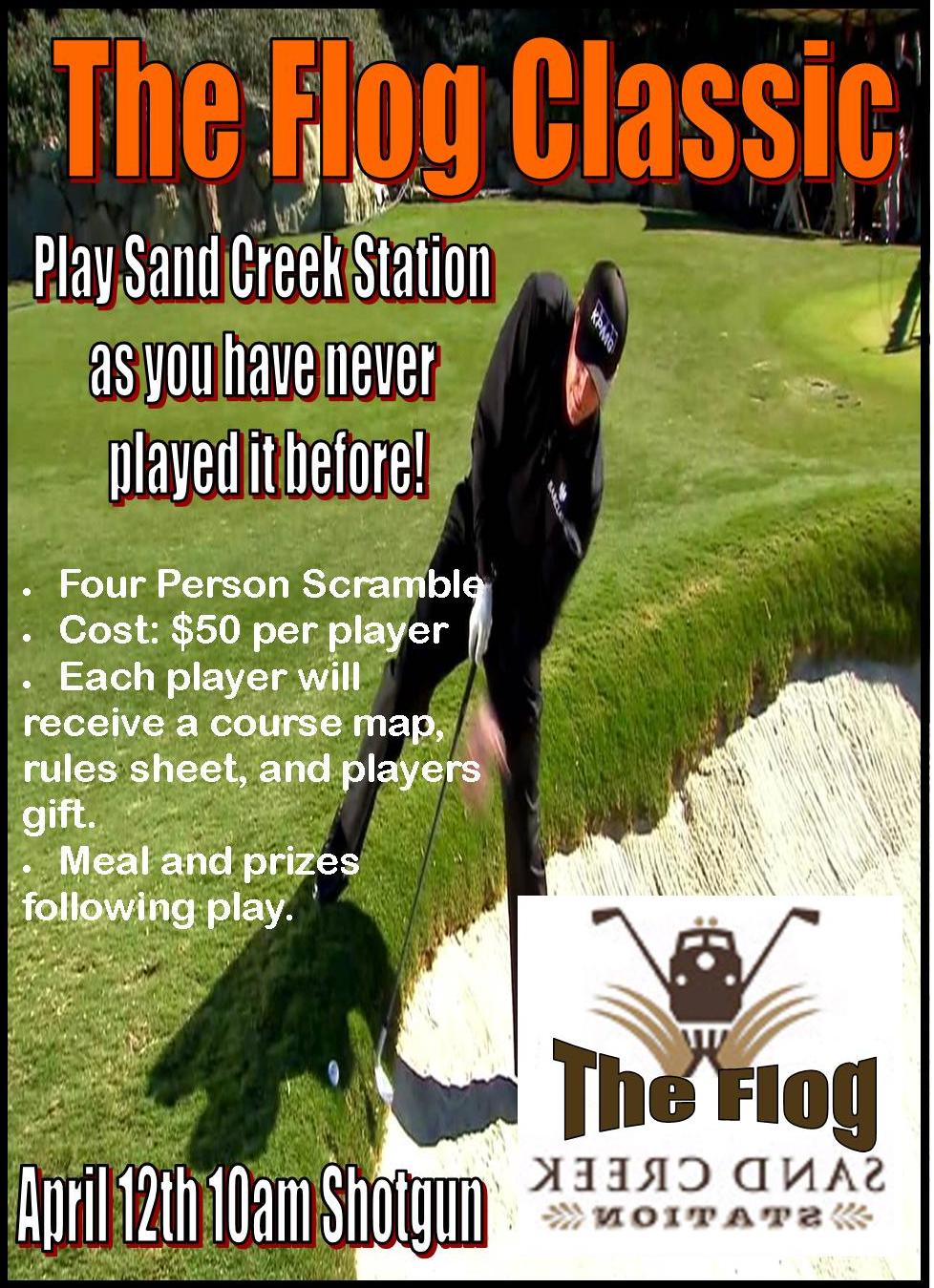 10 A.M., Saturday, April 12th

Benefiting a high school senior and helping future endeavors in college.

Play Sand Creek differently than ever before!

Fun Prizes

Meal following Play

Just $50!

Call 316-284-6161 to sign up your team today!
*******************
Aerification Specia: $25 M-F; $30 Sat-Sun
Aerifying relieves soil compaction and is necessary to a healthy golf course.

We have aerified this week and offer the following Special:

Play Sand Creek Station for just $25 Monday thru Friday; $30 Saturday or Sunday.

Offer expires, April 13, 2014.
*******************
Thank you for playing in the 2014 St. Patrick's Scramble!
*******************
Sand Creek Station in the News:
Golf course starts 'Biz-Links' networking program
*******************
Play golf at the host site of the
2014 U.S. Amateur Public Links Championship!
************
Sand Creek Station has been selected to host the 2014 U.S. Amateur Public Links Championship!!!
View the official Press Release here
Many Volunteer opportunities are available for this historic event. To anyone interested in volunteering at this event, feel free to register at the link listed below: Cost is $30 and includes a Championship Cap/Golf Shirt.
For more information on how you can help with this Champioship, contact Chris Tuohey, General Manager, at ctuohey@kempersports.com
*******************
Sand Creek Station..."Public course, private experience."
*******************
Construction continues on the intersection of Highway 50 and Anderson Road. We will keep you informed in regards to closing dates. Please click on the link below to find the best route to Sand Creek Station.