Want to know what is happening on the golf course? Check in with us every month to see what James Houchen, our Superientendent, is working on!
March/April 2018 Blog:
Spring Aerification
Why do golfers always sigh at the word "AERIFY"? Is it because it means that the greatest putting surface you've every played on is about to be destroyed and never returned to former glory? Does it mean that the golf course conditions are struggling and that is the only way to fix it? WRONG!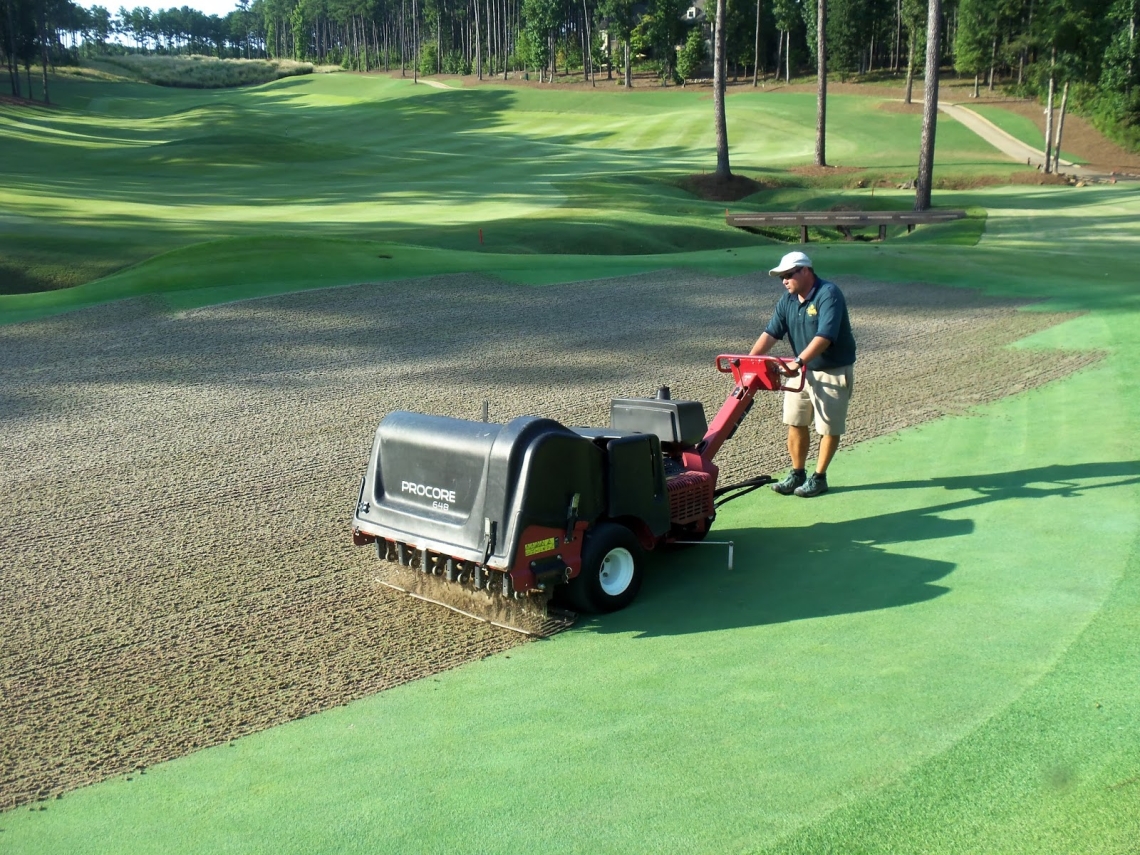 Aerification is a very, very, very good thing for golf courses. When you aerify, you are actually ensuring that the "before aerification" putting surface will return even better before. Aerification usually scares golfers away due to the thought of sandy greens and bumpy putts but did you know that playing on aerified greens can be fun? Listed below are a few ways to enjoy a round of golf with your buddies when you are playing a course that has recently aeriated:
Auto 2-putt rule: Play a regular round of golf but when you get to the green, everyone get's an automatic 2-putt. For example, you miss your birdie putt, you automatically receive a par because you would be putting twice.
Plinko Scramble: Play your own ball until you get to the green. Once everyone get's on the green you, as a group, can decide which ball to putt from (scramble format). Once you decide, everyone get's a chance at it.
Auto Birdie: This is a fun one! Play from the most forward tees available. Once you hit the green, it is an automatic one putt. Shoot low scores and keep the pace moving in this fast paced format.
Give one of these a try and let us know how it went!
. If you have any questions or want further knowledge on the subject, feel free to call us at 316-284-6161 and talk to James Houchen.